Inside the Fantastical Workshop of Inventor Michael Dubno
A one-time videogame developer, Michael Dubno played a key role in designing the system that helped lift Goldman Sachs Group Inc. 's trading arm to new heights in the years before the financial crisis, and avoid the losses that had swept away some of the firm's rivals during the downturn. He left Goldman in 2005, and later spent five years at Bank of America Corp. Today, his interests are far from Wall Street. But the system he helped build is still in use, more than two decades later.
—Justin Baer. Photos by Jesse Winter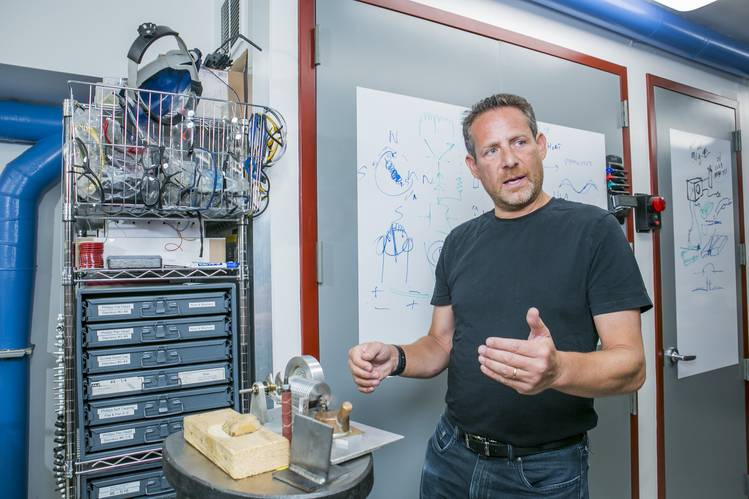 "One of the first things I did [at Goldman Sachs] was work in the equity division at Goldman, and I worked on trading desks that basically weren't computerized, and started making it so that we could trade hundreds of stocks in a couple of minutes, and things like that. And [we were making] hundreds of thousands of dollars, millions of dollars in a small amount of time.